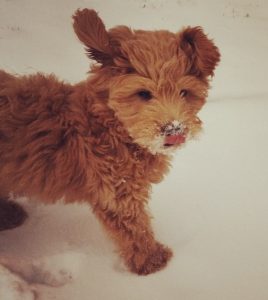 **We practice   Early Neurological Stimulation  with our puppies. This is the "BIO-SENSOR PROGRAM" developed by Carmen Battaglia for  puppies bred to be future trained  U.S. Military Dogs. The program has also been  used  by the  Monks of New Skete on the highly sought after  german shepherd dogs they have been breeding/training for almost 50 years. I've admired their breeding program for almost as long as they've been breeding ( which gives you an idea how old I am).
A $300 deposit is required to hold your place in the litter's puppy selection. Deposits are  NONREFUNDABLE UNLESS THERE IS A PROBLEM ON OUR END (breeding doesn't take or produce what you asked for, etc.). So PLEASE CONSIDER YOUR PURCHASE CAREFULLY!!
WE DO NOT SHIP PUPPIES, but transport from our arms to yours may be provided for a fee.  We prefer to meet you and for you to meet us so we are both comfortable with our decisions.  We reserve the right to refuse to sell a puppy to any party at any point if we feel it will not be a good fit.
We do not have a "facility", a "pet store", or "hours." We also do not take drop-in  visitors. We allow DEPOSITORS ONLY to come INTO OUR FAMILY'S HOME (2 x) SCHEDULED VISITS for each litter:  puppy-choosing and puppy take-home days.  
We do this out of respect for  our family members' privacy, lifestyle, and  SAFETY. You will be expected to fill out a puppy application BEFORE being invited into our homes. We expect puppy applications to be filled out COMPLETELY and HONESTLY. This has been our protocol since 2007 and it has worked out very well for our clients, for us, and for our puppies' health (no communicable diseases have ever been brought in, thank God!).